Reading Time:
3
minutes
How to specialise in culinary translation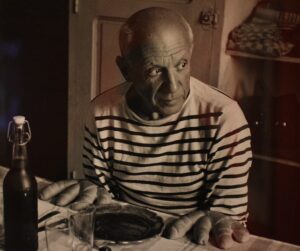 Thinking of specialising in culinary translation, here's my experience with the culinary translation course offered by Trágora Formación (English into Spanish).
UPDATE FEBRUARY 2022
This course does not seem to exist any longer, but I still recommend Trágora as a course provider for translators into Spanish and, therefore, you might find the review useful.
If you're looking for culinary translation courses, I can also recommend AulaSic. I did their wine translation course back in 2021 and the tutor, Teresa Paris, is very good and teaches a whole masters in gastronomy translation. I hope to write about my wine translation course one day soon, so keep your eyes peeled!
Do you really want to be a culinary translator?
If you haven't translated food texts before, and even if you are a good translator, the menus and recipes chosen for this course will most certainly test your translation and research skills, your common sense and... your desire to be a food translator. Glossary building, particularly in the meat department and the fruitful land of false friends and false equivalents will be your new friends, and foes.
Did you want to test your copywriting and transcreation skills? Did you dream of researching the most obscure food terms and translating super creative product reviews and award winning restaurant critiques? You certainly won't get bored, but, when you stare at those meat charts, you may well decide that, ultimately, this is not for you. If you're still up for it, read on!
Time commitment
A 3-month course that requires 120-180 hours study depending on how much you can, or want, to put in. That works at around two full days per week or two+ hours per day.
Admin
Enrolling was easy-peasy.
Getting your certificate was quick.
Feedback was always promptly provided.
The course coordinator was very friendly and sent monthly emails to check how you were progressing and if you needed any help.
Learning materials
The online platform is easy to navigate and it's easy to download your learning resources.
The texts are very well selected. In theory, of increasing difficulty, though I'd find it hard to say which was the most challenging; probably a scientific article despite being one of the texts I did best in.
The materials are very well written using clear language, a professional structure and visuals. They are all in PDF format, which makes them easy to navigate and take notes from. Although I was expecting videos, my disappointment soon dissipated.
There are, however, a couple of videos that Trágora has produced where the tutor is interviewed about menu translation and about interpreting in cookery courses (links at the end). These were the factor that convinced me to choose this course, because they gave me an insight into the tutor's work and teaching style. I knew then that the course would be extremely well organised.
Learning points and activities
Analyse texts before translation
Compile and organise a useful food glossary
Analyse pairs or families of terms and their differences.
Convert measures
Translate a wide range of texts using a wide range of strategies
Translate the same text for two different audiences
Provide a summary translation
Learn to use caps and italics in food texts
Learn what they are and how to use legal denominations of origin
Copywriting
Takeaways
A better idea of the huge variety of food texts and possible fields of work
A better understanding of the demands of each culinary text
A varied portfolio of translations to show potential clients
A wealth of examples to show your customers that food translation is a specialist matter
Professional feedback from a specialist
Great resources to return to in future
Teaching
Enthusiasm and unparalleled dedication

. Lots of discussion backwards and forwards.

Unsurpassed individual support.

Able to quickly gage your strengths and weaknesses, Rosa will focus on ironing out the creases.

Vast doses of encouragement

throughout.

No spoon-feeding.

Just hints, when needed, to find answers by yourself.

Great feedback.

Rigorous and appropriate corrections are enveloped it in a sea of praise. The tutor takes the time to list all the good aspects of a piece of work together with those that need refining so that you learn but don't loose the will to live. And, contrary to what people may think, food translation is... hard.

Friendly but professional.

You will not get away with any excuses, including lack of familiarity with a text or task.

Lots of tips and insider input

.

Tailored ideas for further reading.
Relevant reading
La gestión de encargos intensivos de interpretación.  https://www.tragoraformacion.com/gestion-encargos-intensivos-interpretacion/
La traducción de menús: ¿cómo se come eso?  https://www.tragoraformacion.com/traduccion-menus/
Learn about my culinary and other translation services