Reading Time:
6
minutes
#TranslatingFood #ComfortFood
What is comfort food?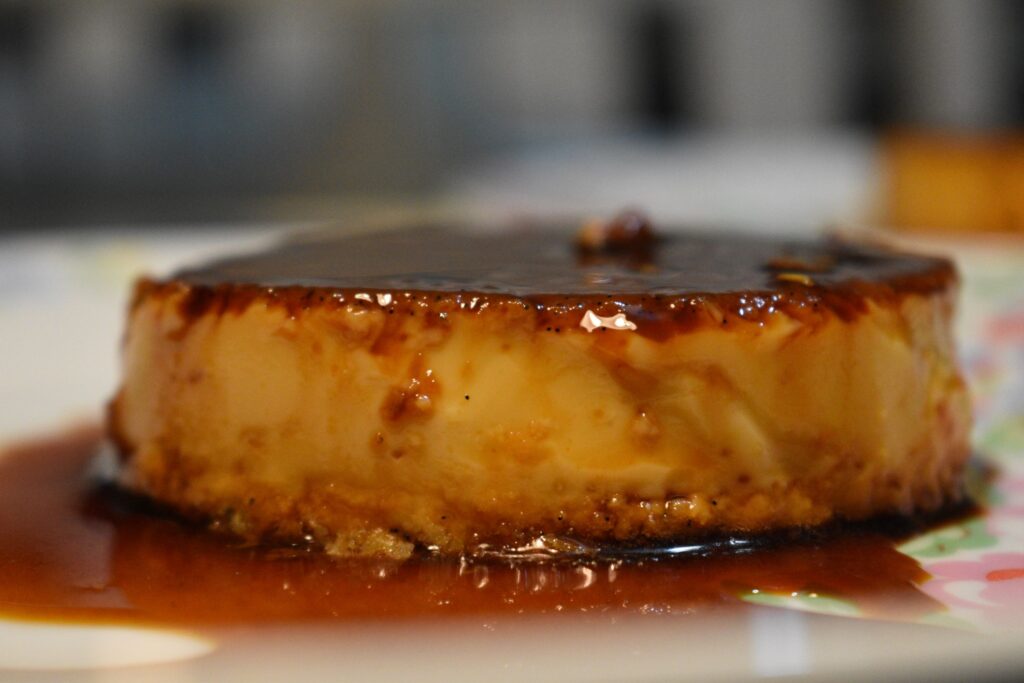 The term comfort food was possibly coined in 1966 on the American newspaper Palm Beach Post, to describe the type of food eaten by adults under stress (Wikipedia). The term is associated with:
Food that provides nostalgic, sentimental value
Food that reminds us of the security of childhood
Food that provides pleasure, an emotional high, or relaxation
Food we consume as a treat in given circumstances
Food we consume as an emotional response
The first time I translated comfort food
I was teaching Spanish GCSE (secondary school Spanish) to an adult class 15+ years ago where learning went beyond GCSE vocabulary and helped students achieve top grades. With a degree in translation and teaching a mix of highly inquisitive people, the questions that came up were often challenging.
We were studying food, and Tim asked "how do you say comfort food in Spanish?". My knowledge of the English language wasn't that of today, but I remember, based on the description they provided, suggesting "las comidas de la abuela" (grandmother's food), what I thought could be the emotional Spanish equivalent. It seems I wasn't too far out. Keep reading.
Translating comfort food professionally
Translators love it when someone shares a glossary online, but professional food translation is not something you do from just any online glossary.
Professional food translation requires a full understanding of the food culture you are translating from and the one you are translating for. You can use glossaries to help, certainly, but the good ones will be written by food specialists and they won't suit all your texts. Monolingual glossaries will be the most helpful, because they include descriptions and examples, contrary to bilingual word to word glossaries.
Databases such as Reverso Context are just as useless. You'll find the following translations for comfort food, all in short extracts without context.
Comida casera (homemade food)
Comida reconfortante (restoring food)
Comida de consuelo (consoling food) – not idiomatic and not a thing
Comida de consolación (consoling food) – not idiomatic either
Comida cómoda (comfy food) – beg your pardon?
Comida de comodidad (food of convenience) – not idiomatic
[term omitted] = not translated, left out
Algo agradable de comer – something pleasant to eat
Comida apetecible – appetising food
Son muy ricos – they're very tasty (original: It is comfort food)
The reality is that the concept of comfort food is highly complex; it means different things to different people. So here is my tip: decide whether you need a global concept, in which case you'll need a longer sentence, or a specific connotation, say comforting. Never pick a translation just because someone translated it that way before. The meaning you need will depend on the speaker who used it and their context, not from the speaker the other person was translating.
What comfort food is for me
The first thing I picture as comfort food is soup, and I'm talking about liquid soup, with greens and possibly some meat, the kind you fancy when you have a cold. I have few memories of my dad, who died of a heart attack when I was about 7. In one of them, we're all seating at the table eating caldo gallego (a spring greens soup from Galicia) and I want seconds. I can't see him, but he's there. Maybe he wants seconds too, maybe I'm copying him. Memories of a family being together.
My second comfort food is crème caramel, my and my mum's favourite dessert in a rush, the one she will order every time we eat out. It's soothing and sweet and, these days, I have to have a crème brulée (gone posher) whenever my husband makes chilli con carne, his comfort food.
I can well imagine squidgy Spanish cupcakes as my comfort food too, though these days I go for madeleines: the influence of foreign cookbooks for you.
Although I've never eaten it again, I could still taste the creaminess and delicate crunch of the bread and butter sprinkled with sugar we would sometimes have as an afternoon snack as kids.
The good news for me is that comfort is an acquired taste and, having lived in the UK for twenty years, I've gained new ones. First is tea, which I could not function without, mao jian being my current brew. Next is sticky toffee pudding, warm and soothing on a cold winter's night, and apple crumble on autumn afternoons.
What comfort food is for others
Overall, comfort food makes you feel especially good and happy, and this would be linked to memories from childhood. The usage of the term might, however, be affected by what marketers want to sell us. Are you picturing healthy or unhealthy food?
I asked my ITI Food and Drink Twitter network, what they associated with comfort food and got answers that prove some of the points outlined further below:
Charlotte, British, defines comfort food as something she can eat when she is feeling either not-very-well or miserable. Food that's easy to cook, eat and digest, and also tastes good, such as scrambled eggs.
Alison, also British, thinks of mash with baked beans as comfort food, although she's not sure why.
Sandra, French, admits she's never 100% sure about the concept of comfort food and comfort eating, but tells me that homemade brambleberry jam is always sure to put a smile on her face, as is any recipe where Dijon mustard features centrally.
And here comes the reasoning. Based on the research referenced earlier, comfort food can be divided into four groups:
Nostalgic foods (foods that remind you of a specific person, of childhood or of a happy situation)
Indulgence foods (treats)
Convenience foods (easy to prepare, ready-made foods)
Physical comfort foods (warming foods, filling foods perhaps)
Eating comfort food is linked to emotions, but what is classed as comfort food depends on factors as diverse as one's country, sex and age. Comfort food would appear to be used:
by Americans to alleviate loneliness
by men as a reward for success
by women to spoil themselves as a breather (less work and cleaning), but also to cure loneliness and depression
So, men would eat comfort food when feeling up while women would eat it when feeling down. Furthermore, men and women would reach for different foods: hearty meals and sweet treats respectively. Young people would chose snacks.
Common traits in comfort foods
comforting soft, smooth texture
warmth that can alleviate or soothe loneliness
sweet (we don't tend to like sour/bitter flavours as children so that would not be comfort food)
Your turn!
So, there you go, translate all the above into a short sentence to summarise comfort food in your language. In her article, "Comfort food and translator's despair", Italian translator Giulia Carletti is sceptical about your chances.
The title of Jamie Oliver's cookbook Comfort Food was left in English in its translation into Spanish, Italian and French. This was only possible because the concept is explained in the book's introduction and back cover. Otherwise, it would need to be explained in the relevant languages or the title would need to be adapted. I can't help but think the publishers missed out on an opportunity to use an idiomatic expression that would dig dipper in the hearts and stomachs of foreign eaters than an alien term.
But who came first, the chicken or the egg?
Did Oliver's Comfort Food (2014) set a food trend abroad or had the term already been imported? I did some research.
Take this article from Spanish Vogue: ¿Qué es la 'comfort food' y dónde comerla? (2018). It is 2018 and we are still explaining what comfort food is while giving suggestions of restaurants where to eat it. The photos depict some Spanish comfort foods, based on the concept of authentic food with no gimmicks. If, in this case, they are depicting real Spanish food rather than foreign food, why use the foreign term when you could use a Spanish equivalent? It appears we resort to rebranding old foods to make them fashionable again; make old-fashioned food sound foreign and modern!
This article from PuntoQPack, "Comfort food, un nuevo concepto en restauración" (2018), talks of "a new concept in the world of restaurants" and features the dishes in a chain of restaurants, mainly Spanish tapas, interestingly, tagged as "fast food". Again, it sounds like the concept was appropriated by restaurants to promote traditional food which might have sounded outdated, at least to newer generations.
This definition of comfort food by newspaper A Republica (2009), talks of "the new appreciation for homemade food and traditional flavours, a trend that is ever more present in our professional kitchens" and gives some examples of restaurants that are bringing back traditional food. This is five years before Jamie's cookbook and reminds us of the economic crisis of 2008 and how comfort food always returns in times of war or crisis, like sourdough baking and Covid. It also would help explain the adoption of the foreign term by the publishers.
But not all Spanish people watch foreign cookery shows on pay TV to be familiar with Jamie Oliver and his Comfort Food. Is the book mainly addressed to his fans?
BIBLIOGRAPHY
Reverso.Context, Retrieved from comfort food – Translation into Spanish – examples English | Reverso Context on 17/08/2021
Spence, Ch. (2017), Comfort Food: A review, International Journal of Gastronomy and Food Science (9), pp. 105-109, retrieved from Comfort food: A review – ScienceDirect
Wikipedia, Comfort Food, retrieved from Comfort food – Wikipedia on 17/8/2021
FUN LISTENING
And if you enjoyed the topic, you can listen to restaurant critic Grace Dent's Comfort Eating podcasts, where she interviews famous people. I really enjoyed her chat with Krishnam Gury-Murthy's, TV presenter.
S1 E9: Krishnan Guru-Murthy, journalist | Life and style | The Guardian