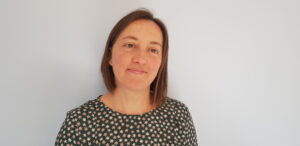 Pili Rodríguez Deus, your creative Spanish translator
Looking for high-quality Spanish translation services to capture Spanish audiences and expand your business or readership?
Pili @ PiliRodriguezDeus.com, currently based in Galicia (Spain), offers:
top quality professional translation services from English and French to Spanish
interpreting services between English, Spanish and Galician
bespoke creative Spanish copy
excellent British culture knowledge and exceptional awareness of readers' cultural needs thanks to 20+ years teaching Spanish in Britain
Specialing in:
Spanish creative translation services
the translation of educational materials
Helping:
boutique translation agencies
Growing up surrounded by two languages in Galicia (Spain) and listening to stories of Uruguayan foods my mother had learnt to cook whilst living in Uruguay, I found food and languages fascinating from childhood, including the many dialects of my second native language, Galician.
After graduating in French to Spanish translation and interpreting with English as a subsidiary language, I worked in the UK for over 20 years teaching Spanish language and culture, where I met my Northern Irish husband. With a view to returning home for family reasons, I completed a masters on English to Spanish translation, followed by specialist courses in food, wine and SEO translation.
My main fields of work are food and wine translation, cookbook translation, education and e-learning translation, and travel and tourism translation.
When not in the office…