Pili Rodríguez Deus, creative Spanish translator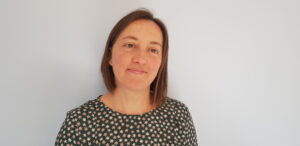 Hello! Bonjour! Kia ora! Ciao! ¡Hola! ¡Bos días!
I'm an English and French into Spanish translator, bilingual in Galician and Spanish, and a basic Italian speaker.
My main translation fields are marketing and book translation; my key specialisms: education, food and drink, gastronomy and gastrotourism.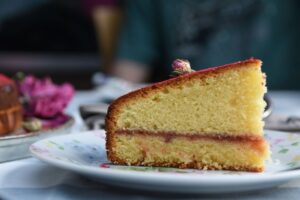 Browse my services, specialisms, and portfolio.
Before translating, I spent 20 years in the UK teaching Spanish to people of all ages and walks of life. My youngest learner was 6 and my two oldest, a couple in their 80s taking an examined course. I inspired and enabled people to use Spanish to travel the world and learn about the different Hispanic cultures. Some holidayed in the Spanish costas or islands or owned houses there, others walked the Camino de Santiago or trekked South America, while younger ones became teachers, translators or other professionals with Spanish as a side.
---
Today, my job is to inspire people to try or taste your products or read and enjoy your books recasting your voice in Spanish. But if you need Spanish lessons and work in the world of food, say you're attending a fair abroad or have a presentation to prepare for a conference, I'm happy to discuss.
---
I grew up in Galicia, the top left green corner of Spain, surrounded by Spanish and Galician culture and listening to stories of Uruguayan dishes my mother had learnt to cook in Uruguay. The adventure of living abroad is in our family blood, apparently. Later, working and studying in France and the UK, I grew fond of foreign cuisines, leading to a collection of cookbooks that, in time, inspired a master's dissertation in cookbook translation; courses in food and wine translation; the first translation of a cookbook and, more recently, a course in pâtisserie translation.
---
Amongst my latest translations is the translation of Molly Baz's first cookbook, Cook This Book, from American English into Spanish, a cookbook that teaches cooking skills alongside recipes.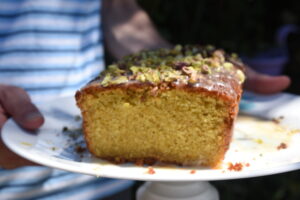 ---
I'll take the opportunity to recommend Béatrice Peltre's gluten free cookbooks, one of my favourite cookbook authors whose first cookbook, La Tartine Gourmande, inspired my MA dissertation about cookbook translation, where the translation of voice was a key topic. I'd LOVE to translate Peltre's unique, funny and friendly voice. Spanish publishers out there, get in touch!
---
My latest achievement? Surviving an international move after 20+ years abroad. What's your latest achievement? What's the story behind your business or behind your book? Let me help you tell it in Spanish.