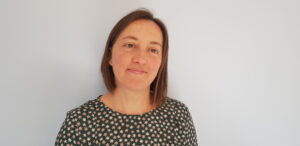 Pili Rodríguez Deus, your creative Spanish translator
Whether you're tired of paying for below par Spanish translations or you've never paid for a translation, if what you're looking for is high-quality Spanish translation services to capture Spanish audiences and expand your business or readership, I can help. Where I can't, I'll try and recommend someone else.
Based in Galicia (Spain), I offer professional translation services from English and French to Spanish and liaison interpreting services between English, Spanish and Galician. I have privileged British culture knowledge and an exceptional awareness of readers' cultural needs having taught Spanish for 20+ years in the UK to people of all ages.
My specialisms revolve around my strengths, my interests and, therefore, what I have studied for. I specialise in creative translation and the translation of educational materials (note that "educational" can apply to other fields, for example, the culinary sector or the tourism sector). My clients have included boutique translation agencies, other translators, private individuals, and Spanish publishers.
Can I lend you my words? Get in touch.
The woman behind
I grew up in Galicia, Spain, surrounded by two languages, Spanish and Galician, and found foreign and native languages equally fascinating from childhood. Meanwhile, listening to stories of Uruguayan foods my mother had learnt to cook as a migrant in Uruguay and working as an au pair in France and the UK, I developed a taste for foreign foods which, after 20 years living in the UK away from my mother's cooking, developed into a passion for cookbooks and became an MA dissertation in cookbook translation followed by specialist courses in food and wine translation and my first translation of a cookbook. I'm also happy to say that the translation proposal of a cherished author's cookbook to a Spanish publisher ended up in them acquiring their rights. I'm delighted for the author and glad someone saw what I saw.
I'm a qualified Spanish translator who graduated in French to Spanish translation and interpreting with English as a subsidiary language before teaching Spanish in the UK for 20+ years, including the first steps of my Irish husband in the language, which inspired him to continue learning it in Spain and Argentina. We now live and work in Galicia for personal reasons, namely, my mother's advancing and exasperating Alzheimer's, which makes her quite funny and, ironically, a happier person without nagging memories. My big project? Creating a big and beautiful British-style garden in our country home. Maybe one day in my old age I'll sell flowers or start a little British bakery café or how about a British bakery café in the Galician British garden!
So, what's your business or human story? What's your big project? Can I help you with it?
When not in the office…