Localisation of blog posts for a major food brand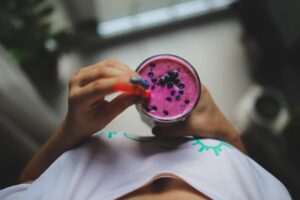 Language: English to Spanish
Localised around 20,000 words of nutrition blog posts. The client was a translation agency whose end client was an FMCG food brand. It involved the translation of marketing copy, the revision and implementation in the blog posts of SEO key phrases provided by another specialist, the localisation of nutritional guidelines, and the contextualisation of lesser-known ingredients for the Spanish audience.
The project prompted me to take a specialist SEO translation course for web-based texts in order to dig deeper, in which assignments I was awarded distinction. I'm pleased to now be able to provide the full package: keyword research plus on- and off-page keyword implementation or, otherwise, keyword research plus copywriting.
This is what David, my tutor at AulaSic, had to say:
"It was a pleasure to have Pili as a student in my SEO Translation course. She was quick to understand the theory and did very well in all the assignments. Congratulations on your results!"
Need to localise your marketing copy for the Spanish market?
Get in touch. I can work with your team of specialists, and I also collaborate with a colleague who specialises in the area if you need a bigger team.