Spanish editing of tourism leaflets
Language: English to Spanish | Client: George, tour guide
George, an interpreter at Salisbury cathedral, wanted some new visitor guides to sound as natural as if written by a Spanish native speaker. One of them was directed at children and needed to take this into account. Used to presenting information in the clearest and most interesting way as a teacher, I was able to help. Here are George's words of gratitude:
"This is brilliant, thank you soooo much. I think all the alterations you made are perfect and make it read much better."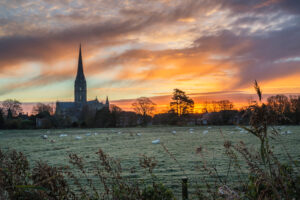 Need engaging but clear Spanish translations for your tourism attraction or tourism business? Read more about my Spanish translation services for the tourism and travel industries.