Professional Spanish translation for the travel and tourism industry
English / French to Spanish
Why translate tourist information
"Beautiful hotel in a beautiful setting. Would have been a 5/5 review but we weren't informed all the tours of the vineyard were only in Spanish (part of the deal). All information in the room was also in Spanish. […] Despite our lack of ability to speak Spanish we had a great time and the staff were friendly and helpful."
Not all tourists are language specialists
I love immersing myself in another language, that is, when I travel to countries whose language I understand. Were I travelling to China, Japan or Russia, to name a few, I would be lost, I would not know what was on the menu or what any sign said. That's how your visitors feel if you don't provide professional Spanish translation.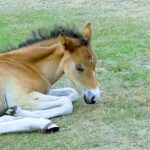 I can translate your:
web copy
blog posts
clients reviews
brochures
catalogues
leaflets
signage
rental information
restaurant menus
Why work with me
Tourist information can be overwhelming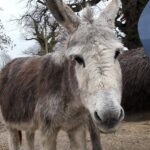 As an experienced teacher, I'll translate your copy into clear, well-organised Spanish and offer museum and information centre visitors the smoothest learning experience.
Spanish translations you can trust
To understand your business and your market and be able to speak to your customers, I attend relevant events. For example, the 2021 FoodTrex Global Summit on Sustainability in Food and Beverage Tourism where I learnt about potential tourism niches and marketing techniques.
Spanish translations that make the difference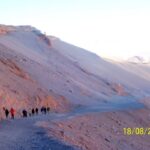 tone of voice is carefully studied
information is clearly presented
the subtle nuances are preserved
cultural gaps are bridged
your copy resonates with your Spanish audience
Not because I say so:
"I love how naturally you've added clarification and advice, the terminology, the tone, and how you've renamed the paragraph titles so they make more sense – everything." Rosa, tutor at Trágora Formación
"Usually I have to explain to students the history of [traditional British dish] with an article that helps understand its history and evolution. Not this time!" Rosa, tutor at Trágora Formación
"This is brilliant. I think all the alterations you made make it read much better." George, tour guide at Salisbury cathedral
Food tourism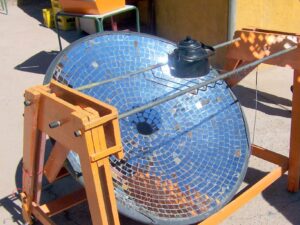 Brought up in Galicia, north west Spain, I spent half my life in the UK before returning home. I've visited various Latin American countries and Spanish cities outside my region, each with their traditional cuisine. I've also visited France, Italy, New Zealand, Portugal and Brazil.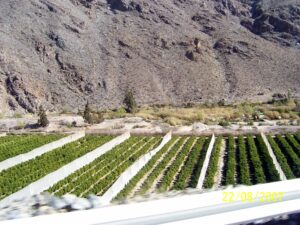 Food is not the only memory I have of these places, but the oasis of crops flourishing in the Elqui Valley in Atacama, the driest desert in the world, and the scrumptious olives tasted in the fertile Azapa Valley are hardly forgettable.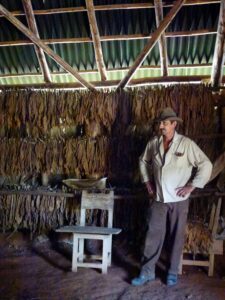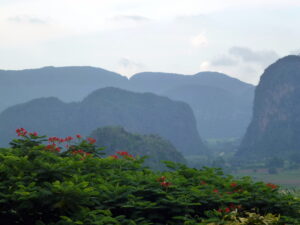 Cuba was vibrant, multicultural, full of music, particularly Santiago. We visited tobacco and rum factories, fell in love with the sensual mogotes in the Viñales valley and with the many colonial towns, especially Trinidad and Santiago.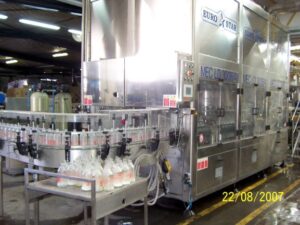 In Chile, we tasted sweet pisco, visited a boutique vineyard in Santiago and admired the Andes and the homes of Nobel prizes Mistral and Neruda.
The Valpolicella we drank in Corte San Mattia agriturismo in Verona and the Sol de Sol we bought in Viña Aquitania and sipped watching the night skyline of the city on stilts (Valparaíso) made for unforgettable memories.
The empanadas we devoured on the hills of Santiago de Chile were tasty and warming, but different in texture and fillings to Galician empanadillas and to Cornish pasties, a reminder that there are no exact equivalents in food translation.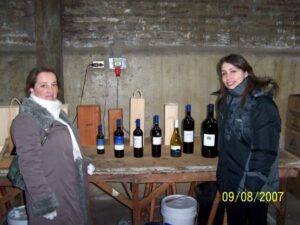 Travelling alone in New Zealand, a smoky māori hangi warmed the cockles of my heart one cold night, and the green-lipped mussels I cooked at a backpacker's in picturesque Picton were the first ones I ever saw.
The kuchen and colonial museum in Frutillar, Puerto Varas, were exciting discoveries, and I could go on but…
Why don't you tell me about the memories you sell?
Other services
Spanish to English and English to Spanish interpreting services for fairs and meetings
English and French to Spanish marketing translation services for food and drink business
English and French to Spanish book translation services for publishers and authors