Are you an author, editor or publisher looking for a Spanish translator who will faithfully convey your or your cookbook author's voice and style while applying the appropriate format or content adaptations for its new Spanish audience?
I work from French and English into Spanish (European variant) and have a varied culinary translation portfolio that spans recipe translation, cookbook translation, menu translation, culinary journalism translation, academic research translation, food blog translation and food marketing translations.
Cookbook translation experience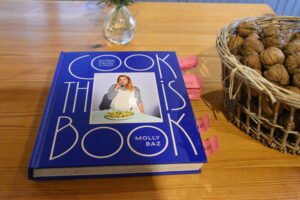 2023: Cocina este libro | American English into international Spanish
A beautiful, educational and innovative American cookbook. Amongst other aspects inherent to cookbook translation, it involved the following challenges:
the transcreation of the author's very original style, including A TON of American slang!
the recreation of suggestive recipe introductions that read like restaurant critic's descriptions
the transcription and translation of the educational videos that accompany the book
the technical translation of recipe instructions including:

very detailed descriptions and measurements
the adaptation of oven temperatures
the adaptation of imperial measurements, except for the desserts area, done by the author
the adaptation of various ingredients and suggestion of substitutes to the author
the contextualisation of foreign references and various ingredients to help the Spanish readers

sticking to the original word limit so the translation would match page-by-page the original layout, not an easy feat translating from English to Spanish!
---
2018: La Tartine Gourmande | American English and French into Spanish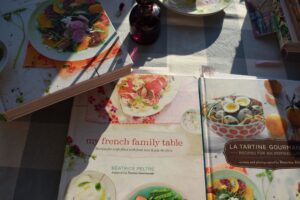 Translated 6000 words of La Tartine Gourmande for my MA dissertation. This is a gluten free recipe book written for an American public by Béatrice Peltre, a French author resident in Boston, US.
Researched and discussed the translation of mixed-genre cookbooks, from how to deal with culture-specific items and differing cookbook genre conventions to how to represent the author's voice.
Awarded a distinction for the research and translation work.
Picked your interest? Learn more about cookbook and recipe translation on my food translation blog.
---
Other culinary translation experience
The above MA dissertation was followed by a 3-month specialisation course in gastronomy translation. Soon would come an assessed course in wine translation, followed by shorter monographic courses about chocolate, tea, olive oil, protocol and the history of cookbooks. You can read many positive reviews of my varied food translations on the food and drink translation services pages, but here is a summary from my course tutor at Trágora Formación.
Testimonial
After revising several of Pili's translations, I can certify that she is a true professional. She is punctual and meticulous; she conducts in-depth research (a must in culinary translation); she incorporates additional information to fill cultural gaps; and she adapts to the particular demands of each text. Her bilingualism is another great asset as she has a perfect command of the Spanish and British languages and cultures. This is crucial when translating culinary texts, because cultural-specific concepts crop up that are extremely difficult to transfer from one language to another. But, thanks to her cultural and linguistic expertise, Pili easily surmounts this obstacle, producing texts that are natural, easy to read and easy to understand. She is also responsible, friendly, courteous and diligent. I have no hesitation in recommending her work and I myself will be counting on her for future needs.